GeoGuessr
is a game that uses Google Maps Street View images to virtually drop you somewhere in the world. You job (as a game player) is to figure out where you are based on the contextual clues in the image. The closer you are to the actual location, the more points you get.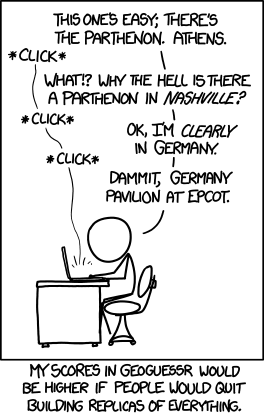 I had a lot of fun playing, plus I learned that even in Finland stop signs use the English word STOP and that rural Saskatchewan looks a lot like rural Vermont.
You can even compete against another person!